English Courses Designed for the Unique Needs of Advanced Learners Who we are:
English With Purpose helps international professionals who are working for a better world communicate in English with confidence.
Our English teachers and coaches are:
Professionally credentialed
Highly experienced
Patient, empathetic, and good-humored dedicated to supporting you in your communication goals so you can have a bigger impact in the area in which you are working to change the world
We believe:
Confidence is the key to language fluency.
Learning is a collaborative process.
Everyone can learn and improve at any age.
Progress happens through commitment and consistent, creative practice - not through so-called "become fluent overnight" or "hack your brain" programs
We know from experience:
Even high-performing professionals feel insecure about their communication skills at times, although they hide this well from others.
It's possible - and common - to live and work full time in an English-speaking country and still feel like you're not improving.
There are opportunities every day to work toward your communication goals - you just have to find them and develop habits to fit your unique situation.
We also know that emotion can directly influence your language development - sometimes more than any language knowledge or ability, which is why we work with you to identify any emotions you may be experiencing that may be blocking your progress or confidence in English. We figure out why it's happening and what to do about it. If there are external factors involved, like the stress of acclimating to a new environment, a demanding job, family responsibilities, or difficulty holding yourself accountable, then we figure out creative approaches for dealing with those, too. JULIE, Founder & Lead English Coach 
Hello, I'm Julie. I have always been fascinated by how people communicate - or don't. I hate to see people feel anxious, disconnected from others, or limited when they communicate in English. I especially hate to see innovative and dedicated international professionals feel held back in their careers in English-speaking environments. 
When I was young I couldn't have full conversations with my Ukrainian grandmother because she couldn't speak English very well, although she understood everything. As I grew up, I stopped learning Ukrainian. We were the only family on my street who spoke another language at home, and this drew attention to our "outsider" status. 
My Baba was self-sufficient and lived alone, but she was also afraid of being taken advantage of because of her limited speaking skills. It broke my heart to see how people who didn't know her treated her like a person of lesser intelligence because her spoken English was limited.
I miss my grandmother and often wonder about the conversations we could have had or what more we would have learned about each other if one of us had had better skills in either language.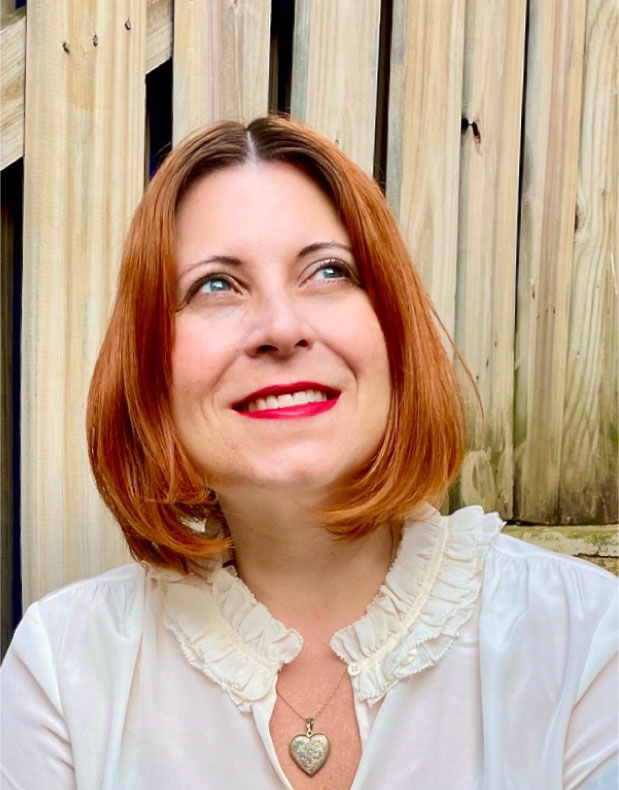 I was also extremely shy growing up, so much so that when I was called on in class to answer a question, my hands would shake and my throat would close up. I studied drama in high school to address this problem. It helped a little, but I still struggled off-stage whenever I was asked to show my knowledge or express my opinions. This speaking paralysis stayed with me through college. The only way to share my ideas and opinions was through writing. This disempowering feeling became intolerable and I spent years searching for ways to help myself. I eventually came to understand that my public speaking fear was connected to my lack of confidence in myself, and I've been working on that ever since. 
I studied Spanish when I was young and German for more years than I want to admit. I lived, worked, and/or studied in all the German-speaking countries, but my perfectionism and fear of how I sounded in German got in the way of my fluency for a long time. 
These experiences are why I now help people improve their English communication skills. I want my clients to feel confident about their ability to communicate, unafraid of making mistakes, and connected to others in any situation.
I earned an M.A. in Linguistics and a graduate certificate in Teaching English as a Second Language from the University of South Carolina and a B.A. in Philosophy from Furman University. I trained at English Programs for Internationals (EPI), the longest continually accredited program by the Commission on English Language Program Accreditation. Their high standards, compassion for students, and collaborative approach shaped my identity as a teacher. I have been teaching students of all ages and backgrounds for more than 20 years. 
I have been invited twice by the U.S. State Department and Meridian International Center to share my process for curriculum customization in the private market with groups of visiting English language teachers from Ukraine and Russia.
You can read more about my experience and the evolution of my English language services here. 
I help professionals identify their specific English communication goals, collaborate with them to create a plan, and use my creativity and vast experience to support them on their growth path. 
I love solving the puzzle of what exactly clients need from English, how their backgrounds have brought them to where they are now, and how their unique brains make sense of this complex language. I use my intuition and listening skills in addition to my training and experience to develop and deliver effective customized coaching and instruction. I
'
m especially thrilled when clients light up and say,
"
Exactly! This is exactly what I need!
"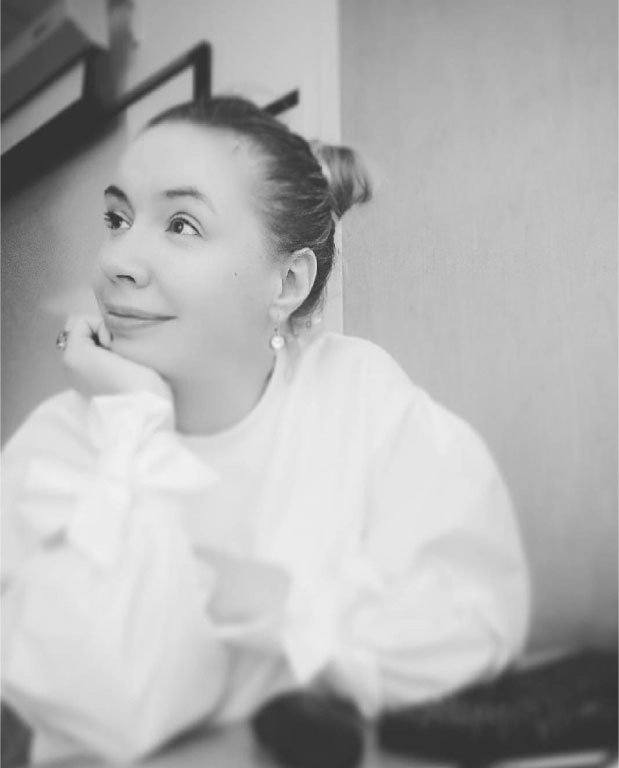 Hello, I'm Janna. I'm an experienced language specialist, teacher, professor and coach. I've worked in the fields of second language acquisition and international education since 2000. In addition to English, I'm fluent in Russian and German and conversant in Brazilian Portuguese. I have taught language learners from all corners of the world in both group and one-to-one settings in academia and in the workforce. I find language coaching in particular to be immensely rewarding - when you work with learners over a period of time and get to know them deeply, you witness the trajectory of their lives changing: they get a better position or job, grow more confident, gain new opportunities, and feel more like themselves in their target language. It's extremely gratifying to support clients through these positive transformations. 
I hold a Ph.D. in Second Language Pedagogy and Program Administration from the University of Arizona and two Master's degrees - one in Second Language Acquisition and Teaching and one in German Studies. 
I have a talent for helping advanced English learners go beyond grammar and sentence-level knowledge and become truly effective writers who feel confident transmitting their ideas in any scenario. I also love to provide shy or hesitant speakers with effective tools and strategies for elevating their confidence and self-expression in English. My research background in cross-cultural competence informs how I help clients prepare for job interviews and other opportunities in English-speaking environments. Through careful listening and empathy, I identify my clients' needs and put them at ease while creating a clear and structured path to move them towards their goals.
I also have an excellent track record in coaching clients to pass the IELTS and TOEFL and be admitted to the university graduate program of their choice. I can help you create a graduate admissions strategy and support you every step of the way, from choosing the right test to writing an effective essay and preparing for an interview. JOHN, Communication and Registration Coordinator
Hello, I'm John. I can answer your questions about our programming and services, help you register for a course or join our membership community, and schedule consultations with our English coaches to find out if we are the right fit for you. I can also professionally edit or proofread your important documents. 
I studied Spanish in my youth and Arabic more recently, so I'm familiar with the challenges of language learning. I look forward to assisting you on your journey through the quirks and riches of advanced English language practice.
I "wear many hats," as we say in English. I'm also a pet care professional and a musician. Working with pets helped me explore the neighborhoods of Washington, DC, while music performances have taken me throughout North America and across Europe. I'm interested in global politics and current events and recently worked via video with a Syrian refugee living in Lebanon through Paper Airplanes, an NGO thatprovides free English language tutoring to conflict-affected individuals.
I have a B.A. in English and Music from Bates College and am never entirely free of cat hair.