Join Our Online Community
International Professionals With Purpose
We know you can talk about your work just fine. But where do you go to practice speaking fluently about the spontaneous, every day topics that even advanced English speakers struggle with?
We offer a discreet, private online community for business professionals who are looking to advance their English speaking, presentation, and writing skills. Participate in live speaking events and network with other international professionals working on similar career goals, and needing the same type of flexibility that our community provides.
Practicing advanced business English on your own schedule doesn't have to mean learning alone.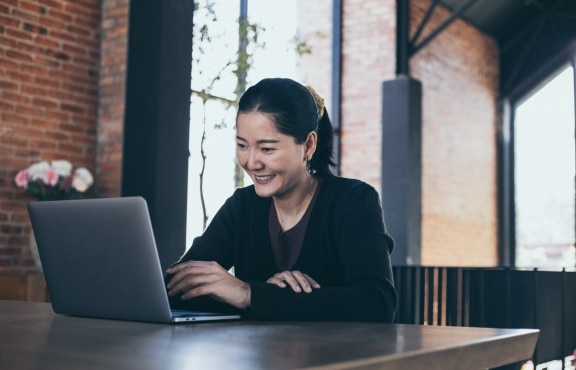 This Community Is For You!
We bring together business professionals who work in English-speaking environments all over the globe. We offer weekly opportunities to practice both formal and casual group English speaking skills through our membership community for international professionals.
We built the International Professionals With Purpose online community specifically to help you overcome these very common challenges:
Do you skip your office's social events because it feels too stressful to make small talk with native English speakers?
Do you feel you can't keep up with the conversations at your children's school or on the playground?
Do you crave more interesting and meaningful conversations?
Have you given up on improving because you don't know how to find the time or the right English course to fix your problem?
---
What You Get
The International Professionals With Purpose Community is our most flexible and economic option for improving your advanced speaking skills, and a great place to start. See some of the perks and benefits you will receive as part of this special community. Because your privacy is important to us, our online community is hosted on our own platform and away from the distractions of social media. Conveniently join events anytime from our phone app.
DC, Maryland, and Virginia area members also get a chance to connect in person at least once per month on a hike, at a campfire, or on a cultural field trip.
Pricing
Challenge yourself to improve a communication skill with our daily tasks and group accountability - speaking, listening, writing, pronunciation, networking, updating your resume, optimizing your LinkedIn profile, and more!  If it doesn't meet your expectations, you can simply cancel your subscription.
In this monthly online membership community:
You'll have flexible access to weekly live communication skills practice sessions with other advanced English speakers and native English-speaking guests. Plan to attend a minimum of 3 live sessions weekly.  
You'll experience a supportive environment where you can feel free to make mistakes before trying out your improved speaking skills in the real world.
Our live sessions are offered at different times and days of the week to accommodate global time zones, and we make adjustments based on community feedback. 
When you attend at least 3 times per week, each group session will cost you less than a cup of fancy coffee. At US $65.00 per month, this is the most flexible and economical way to practice and improve your communication skills while building your network along the way.
Important: Sign up and register only on a laptop or desktop. After registration and account setup, please download the app.
Monthly Subscription
---
Billed Monthly. Cancel Anytime.
Annual Subscription
---
SAVE 15%. Billed Once Per Year.

From One of Our Community Members
International Professionals With Purpose is a great platform to meet professionals with similar interests and get connected. Julie has done such an awesome job in creating this community and keeping it eventful and exciting. I love the in-person events and online activities, which are fantastic resources for improving your communication skills as well as perfect ways to socialize. Thank you for the vision on this community. I invite all of you professionals out there to join! ~ Simi