Join Our Online Community
International Professionals With Purpose
A private online community for business professionals who are looking to advance their English speaking, reading and writing skills. Participate in live speaking events and network with other international professionals working on similar career goals. See how much fun it can be to learn advanced business English!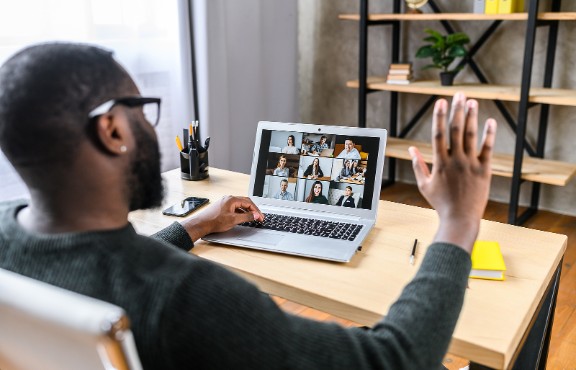 What You Get
In the International Professionals With Purpose online community, we bring together business professionals who work in English-speaking environments all over the globe. We support each other as we practice and elevate our English communication skills. With the guidance of our highly-skilled English language Coaches, combined with like-minded peers - we find it builds confidence, eliminates career barriers, and helps form meaningful connections along the way.
Our online community is hosted on our own platform and away from the distractions of social media.
Pricing
Join us to elevate your English communication skills while authentically connecting with others in a supportive space. If it doesn't meet your expectations, you can simply cancel your subscription.
Important: Sign up and register only on a laptop or desktop. After registration and account setup, please download the app.
Monthly Subscription
---
Billed Monthly. Cancel Anytime.
Annual Subscription
---
SAVE 15%. Billed Once Per Year.

This Community Is For You!
Take advantage of this unique opportunity to engage in a vibrant community of international professionals just like you. Practice your Advanced English skills with others who are in the same position, through a variety of different methods that are relevant to today's fast-paced society. No fear - just genuine people, conversations, exercises, and skill practice.
Two Virtual Campfire Chats per month.
Two monthly global politics and current events discussion hours.
Live Creative Writing Sessions
"Get to Know Us": Breakout sessions to connect with community members and share experiences and interests.
Virtual Co-working Sessions
Social Game Night
Topics rooms devoted to our professional field.
Member-driven Topic Discussions.
"Audience Buddies" who can give feedback when you need to practice for an upcoming presentation
and more! 
Your Efforts Matter
This is very much a 'doing' community - no lazy instructional memes or passive video content. The Internet is already flooded with that stuff, and watching videos or following the advice of influencers is not how you improve your active communication skills.
Our community understands that the only way to really accomplish a goal is to commit, practice regularly, and find the right people to support you.