English Immersion Retreats:
A Conversation Vacation Conversation Vacation is an immersive experience to boost your English fluency and confidence while relaxing and making new friends. We hope to offer this program again in 2021 when it is safe to do so.
Does life feel too busy to improve your English? Do you have no opportunities to really practice speaking in your daily life?Does the thought of speaking English in front of a group make you nervous?
If so, this program is for you.
Join us for a day, weekend, or full week of relaxing into English with a talk-a-thon in a peaceful setting. Connect with others and nourish your body and soul while boosting your English fluency.
Our English immersion retreats are held in the countryside outside of Washington, DC metro area within a 1.5 hour drive -- close enough to easily travel to but far enough away to leave all your obligations behind and focus on improving your English.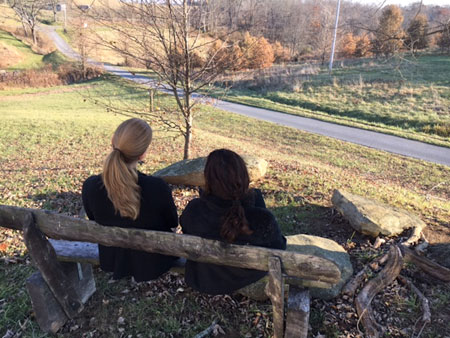 How it works:
Half of the retreat participants are supportive native English speakers who are there to interact with you and keep you talking all day. They are chosen for their ability to help you feel comfortable with this challenge and keep the conversation flowing.
During the immersive experience, you will:
Listen to a variety of English dialects and accents in real life situations
Increase your vocabulary and natural expressions
Lose your fear of making mistakes in conversations
Gain deeper insight into U.S. culture.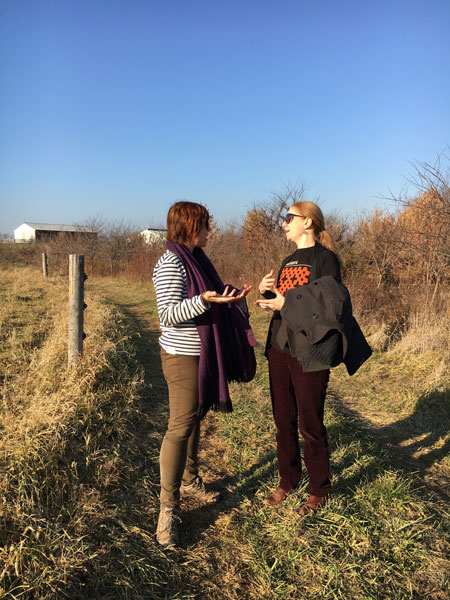 Conversation activities include:
One to ones: Half of your speaking practice with be in a one-to-one setting, changing partners throughout the retreat. You and your partner can do anything you like as you chat — explore the farm or the woods, sit on the porch with a coffee or by the fireplace in the living room, etc.
Role plays and group activities: About 25% of speaking practice will be in group activities — some silly and fun, designed to make you less nervous, and some targeted, such as practicing meeting skills in English or asking questions over the phone.
Meals, of course! We will sit down together and share conversation over each of our meals. Our food is catered by companies in the community that source their ingredients from local farms.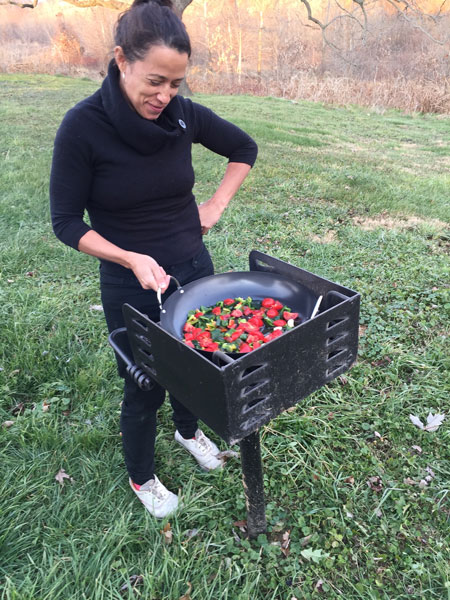 Past retreats
Fall 2019 retreat Sunday, September 29 9:00 am – 6:00 pm
Includes:
A full day of speaking and listening in both one-on-one and group activities

Light breakfast upon arrival

Two course organic lunch with wine by Annie the fabulous caterer

Coffee, tea, and beverages all day

Afternoon snack

Goodie bag

Transportation from DC if needed

Digital-free connection with actual humans!
After 6:00 pm there will be the option to go out with the group for dinner in nearby Frederick, MD.
Where: Fox Haven Farm and Learning Center
Dairy Parlor
3630 Poffenberger Road, Jefferson MD 21755
Cost:
$510.00 before September 7
$560.00 after September 7